Around Vernon
Greater Vernon is located between three lakes;  Kalamalka, Okanagan and Swan and surrounded by world class mountain bike trails and is home to destination resorts including Predator Ridge and Sparkling Hill.  It's an outdoor athlete's paradise where you can ski, mountain bike and SUP all in a day – and then enjoy one of the many cafe's or restaurants in the heart of the North Okanagan.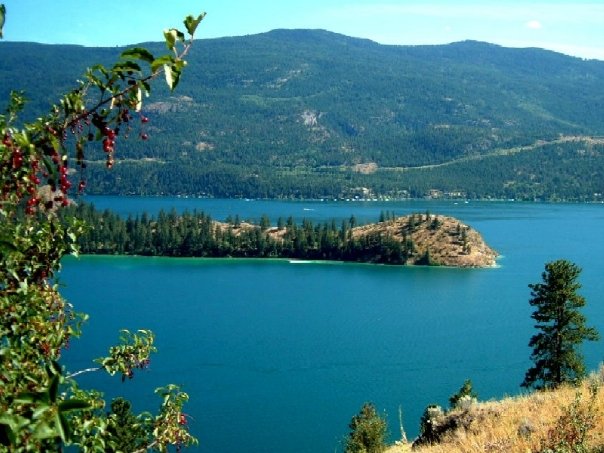 If you're into skiing or snowboarding, Silver Star Mountain Resort is the place to be and it transforms itself into one of Canada's top mountain bike destinations in the summer months.
For Stand Up Paddling, Vernon is one the best destinations in BC.  The region serves up a number of great lakes all within a short drive and of course the Shuswap River system that offers meandering afternoon paddles, fast moving current and even rapids and whitewater action.
Be sure to check out Tourism Vernon to find out what to do and where go.  From great restaurants, cozy cafe's, to the vibrant art scene, Vernon has it all.  In the meantime, Here's a taste of what Vernon has to offer:
Places to Stay and Play:
Silver Star Mountain Resort – Winter and Summer Sport playground
Predator Ridge Resort – Enjoy one of North America's Top courses and resort
Sparkling Hill Spa Wellness Resort – How about a four-hand massage? World Renowned crystal architecture
Oyama Zipline – At the South end of Kalamalka Lake in Oyama – superfun forest runs
Other Accommodations:
Dutch's Campground – 3 minute walk to the shop/beach
Kekuli Bay Campground – 10 minute drive on Hwy 97
Gatzke's Farm Market – 20 minutes from the shop between Kalamalka and Wood lake
Stand Up Paddle Links:
N1SCO Racing – Naish's International Racing program based around the Naish One 12'6
Okanagan Stand Up Paddlesurf – News, features, reviews and locations for SUP
Paddle for the Planet – Bob Purdy's year-long mission to raise money & awareness for the environment
Stand Up 4 Great Bear – Norm Hann's efforts to protect the waterways of the Great Bear Rainforest
Paddlesurf Canada – Great place to find out all things SUP in Canada including links, info and locations

Other Links:
Bishop's Bird Sanctuary – East side of Lake at North end
Kalamalka Lake Provincial Park – East side of the North end of lake
Weather Canada – Weather forecast for Vernon and beyond